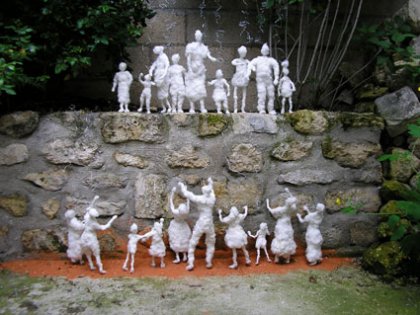 Two families
installation during the Open door of artist studios in Belleville, 2006

they are well kept with metal strings and their positions can bchange it's necessary for the installation on the space.

Sculptors
Fleur Marie Fuentes
45 rue du Pré st Geravis
75019 Paris - France
Paris
00 33 (0)1 44 84 02 68
fleurmariefuentes@voila.fr
Web site
The choose of materials depends of their colors.
For exemple, white color from cotton flowers, black of charcoal, the light of bronce, etc Each time I look for a mouvement, a graphic line on the space, like a writter.