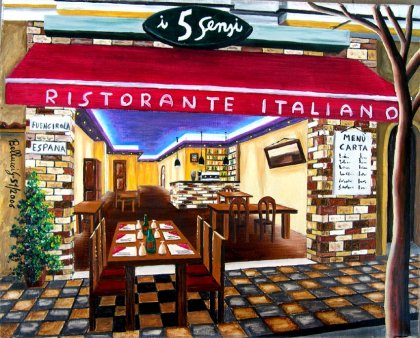 FUENGIROLA 51/2006 Ristorante Italiano
OLIO su TELA
Dimensioni Cm.50x40



Painters
Gbellucci Giuseppe Bellucci
GIUSEPPE BELLUCCI
Via Mesopota Roma - Italy
Latium
349 7103540
gbellucci@fastwebnet.it
Web site
I call Giuseppe Bellucci are been born to Lanuvio (Rm) and alive to Rome,
I have 50 years, they are married, and I have two sons.
They are a self-taught and I have not never made studies artistic.
In 1998 I have uncovered in completely accidental way, to succeed to hold pennellotra fingers,
from that moment this strong passion is been born in me that army for hobby,
only painting what feelings and emotions create me,
also with Past. to Oil, Acquarelli, Diseg- China and Vignette.