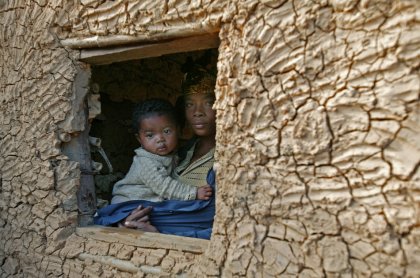 Pose universelle
http://www.RegardCroise.com
http://www.Passing-Glance.com

Définitivement, Paul Cathary est un photographe de l'espoir, comme en témoigne son regard sur Madagascar. En contemplant cette série de portraits hauts en couleur, on pourrait presque



Photographers
Paul Cathary
http://www.Passing-Glance.com
A Passing Glance

There is a certain joy in the humanistic photographs of Paul Cathary. So that we can share this unique sensation, he employs an almost impressionistic technique that magnifies the decor and transcends the movement of Men.

What we can feel, is the exact moment of complicity, a kind of sacred union between the respect of what is real, and human values.

All generations, with men, women and children of every class and origin, are found at the very heart of his objective. Because these actors are part of a moment's complicity, they share with us an instant of their everyday life, together with a generosity that cannot fail to touch our hearts.

The images of this photographer plunges us deep into the heart of distant lands, through a succession of encounters, each being just as unique as unpredictable, to which the spectator becomes a privileged witness.

In this reflection of everyday life, complicity rhymes with respect and reality with reserve. « Myanmar » « Madagascar » « Vietnam « « Cuba » « Itinéraire musical » «On the Road» « Todo mi amor por Cuba » « Au fil des mots et des notes » « Shalimar » forcibly attracts attention, though neither ethnological, nor didactic, the vision offered by Paul Cathary is both warm and human.