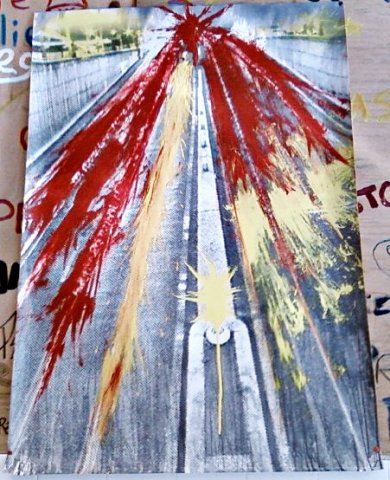 Diana s'en va...
Printing argentique pan of the bridge where died Diana with projection of painting.



- Available -

Sculptors
Yohann Jourdain
Young person French artists, I realize from A to Z my contemporary works. I am inspired by what surrounds me, to produce so my works. I began with a collection " Set In Motion " on the movement, then I continued in the same lined to make advan.
I work on any support, and more particularly on the argentic and the digital technology.