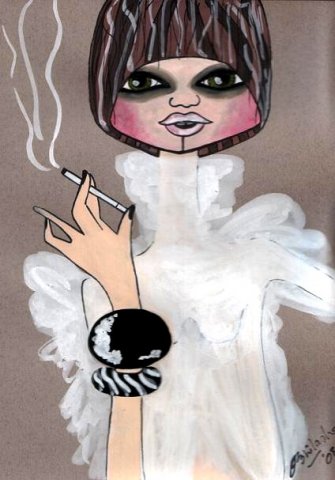 Chic!
Watercolour painting on paper.
Signed unframed work.

Year - 2008 Size - 20cm x 30cm

- 1000€ Disponible -

Peintres
Abhilasha Singh
58 Pitamber Society
Old Padra Road
Gujarat
390020 Vadodara - India
Gujarat
+912652320727
abhilashasingh012003@yahoo.co.in
Site web
I have exhibited my paintings at -

The Smithfield Gallery: London (Represented by OC-EO Gallery)
Laneside Gallery; N. Ireland. (Nov.2007)

My works are also published in the Gallery Front Catalogue (Sept
2007)and Aesthetica Magazine; UK (Oct/Nov 2007) available at TATE, Baltic, ICA and other national galleries of UK.