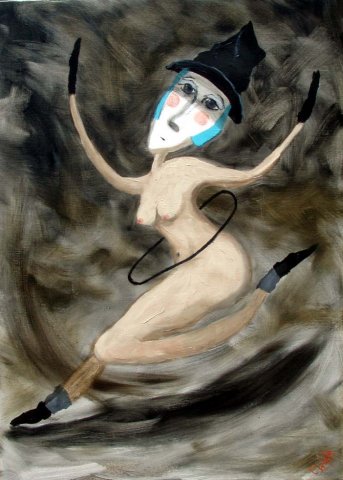 Acrobat with Hula Hoop
Acrobat girl has exciting adventures and features in many of my paintings

oil and acrylic on linen 60cm x 80cm

Peintres
Chris Wake
84 St. Bernards Rd.
5072 Magill - Australia
South Australia
info@artchriswake.com
Site web
Artist Statement -"As an artist, I am compelled to go beyond a purely visual connection between the artist and viewer, to a place where my work is a catalyst of discussion, challenge, or humor. My aim is to trigger interaction between the viewer and painting and extrude an interpretation unique to that individual."

Chris Wake was born in Adelaide in 1960, and has been painting since 1976. Her work is represented in private and corporate collections including an art museum in India and international collections.