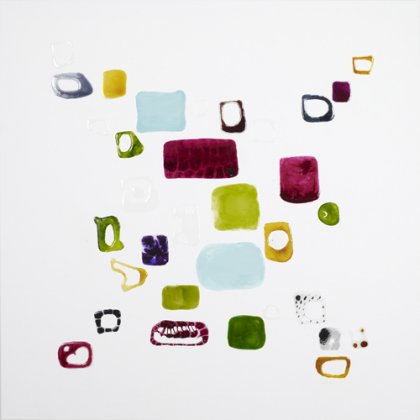 Formes transparentes N°15
Laetitia Schlesser Gamelin
Résine sur toile, 80X80 cm - 2010



Peintres
Laetitia Schlesser Gamelin
My paintings say and show on canvas interior landscapes to be interpreted by the viewer.
Experiencing a painting is a dynamic moment: sensation results from visual, tactile and sound projected perceptions, by the use of singular colours, forms and materials.
I work in an abstract way with resin, a unique, singular, pure, glittering, deep, brilliant material allowing visual and tactile expression of transparency.